Useful Links
The following is a list of websites that you may find useful:
Mortgage Gate has no control or responsibility for the pages you are about to access, or to any subsequent links you may be directed to.
Ian Anthony Estates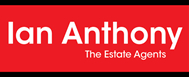 www.iananthonyestates.co.uk
We are pleased to provide mortgage broking services for Ian Anthony Estates in Ormskirk
Healds Solicitors

www.healds.co.uk
We are pleased to provide mortgage broking services for
Healds Solicitors in Wigan. We recommend Healds as high quality providers of conveyancing services.
Oikofugic Design
Southport web design
we are pleased to introduce Oikofugic Design,
Web design Southport
Liverpool web design
|
Formby web design
|
Ainsdale web design
Citizens Advice Bureau
www.citizensadvice.org.uk
For general advice on financial and legal matters
Debt Advice
www.nationaldebtline.co.uk
Help with debt and borrowing problems
Equifax
www.myequifax.co.uk
See your personal credit profile.
Rightmove
www.rightmove.co.uk
One of the largest property search sites in the UK.
Financial Conduct Authority - FCA
www.fca.org.uk
Office of Fair Trading
www.oft.gov.uk
Financial Services Compensation Scheme
www.fscs.org.uk
HM Revenue & Customs
www.hmrc.gov.uk
Land Registry
www.landreg.gov.uk
Property Search
www.propertynews.com
National Landlords Association
www.landlords.org.uk
Residential Landlords Association
www.rla.co.uk
Local Area Information
www.upmystreet.com
For a rapid response please call us on 01704 620872 or complete the enquiry form.